Recover corrupted .mdb files
If you encounter random errors during query execution and other database operations, then your Access database (.MDB file) is likely to be corrupt. An incident of database corruption may follow after unsuspected hardware failures, software conflicts, broken Jet communication due to network problems, and MS Access bugs. Corruption disrupts the binary file format of the database and makes it difficult to read the MDB file.

The Jet database engine is capable of resolving minor corruption issues. In case you have a persistent issue, Access will throw an error that tells you about the problem. Before finding a fix for the problem, you should back up the corrupt MDB file. If you have a previous backup, you can restore the data from the backup to a new Access database. Otherwise, you can use the 'Compact and Repair' tool of MS Access to repair corrupt MDB file. The utility compacts your Access file, applies default file permissions, and tries to repair the damage. If this fails to fix the problem, use Stellar Phoenix Access Repair.
Stellar Phoenix Access Repair enables you to recover corrupt MDB file by fixing errors in its binary format. The software facilitates safe restoration of all the inaccessible database objects, including tables, modules, forms, reports, macros, and queries. You can preview objects in the main interface prior to saving the recovered file to your system.

Mentioned below are the steps required to repair a corrupt MDB file using Stellar Phoenix Access Repair:

Once you launch Stellar Phoenix Access Repair, the main interface of the software is displayed with a dialog. The dialog box gives you options to select and search '.MDB' or '.ACCDB' files in your system. Click 'Select File' to select the MDB file from a known location, click 'Select Folder' to select the desired database from a specific folder, or select 'Find Files' to search for Access databases in a specific drive. Click 'Scan File' to initiate the scanning process.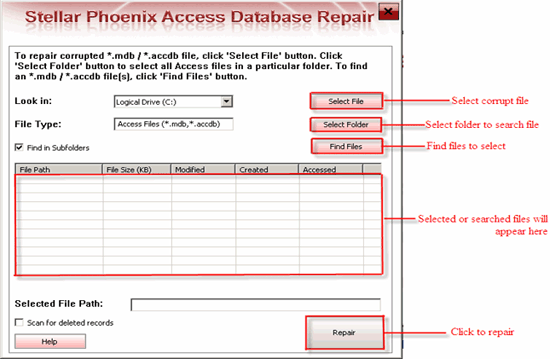 After completion of the scan, the software displays all recoverable objects in the left pane. You can select any desired object to see its preview in the top-right pane. Previewing data of a table named 'Employee':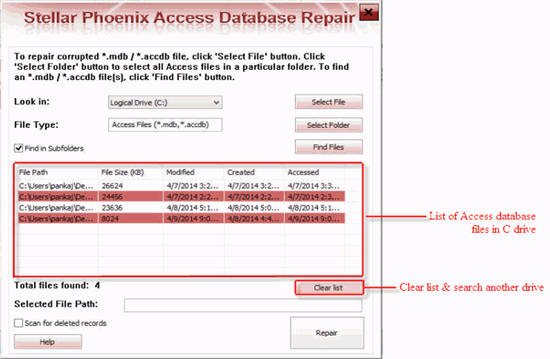 You can also view column information of all the recovered tables in the interface. To do so, select the desired table from the left pane and click 'Column Information' tab in the top-right pane. Click 'Start Repair' icon on the toolbar to save the recovered database objects.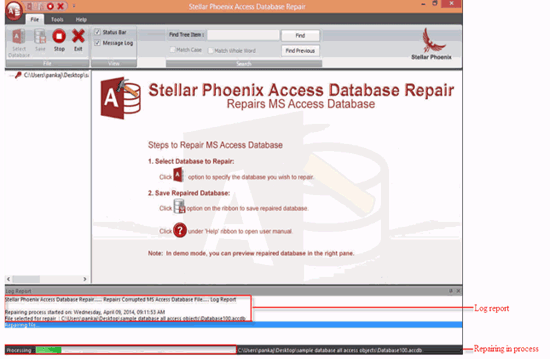 You will see a 'Save At' dialog box on your screen. Specify the destination path to save the recovered file and click 'OK'.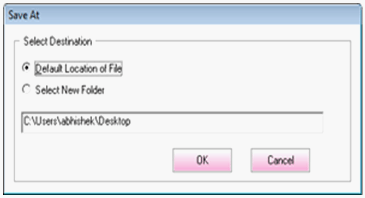 When the process is completed, all the recovered objects will be saved to a new database at your specified location.